SPECIFICATIONS

We've designed Vistabule to be a snap to tow. Weighing only 1220 pounds, the Vistabule can be towed easily behind almost any car, thanks to our 2" ball hitch and an aerodynamic shape that rides along smoothly with the slipstream of your car.
Vistabule's 14" wheels hug the road and a torsion axle makes for a smooth ride. The camper is carefully balanced, which means that sway and fishtailing are virtually eliminated.
Specifications:
Body Length: 10 feet

Total Length: 14 feet

Body Width: 5 feet

Width with Fenders: 6 feet 10 inches

Height From Ground to the Top of Fan Cover: 67 inches

Interior Cabin Height: 43 inches

Under the Floor Storage and Foot Room: 6.5 inches

Main Bed Size: 58.5 × 78 inches

Weight Approximate (empty): 1200 lbs

Weight Approximate (gear, propane, and water): 1520 lbs

Tongue Weight: 130 lbs

Tongue Weight with 11-lb Propane Tank: 160 lbs

Road Clearance: 8 to 10 inches

Galley Counter Height: 36 to 38 inches

Wheels: 14 inches

Water Tank: 9 gallons

Grey Water Storage Tank: 9 gallons
Check out our pricing page to view all customizations for your Vistabule, and visit our teardrop camper guide for more information about teardrops.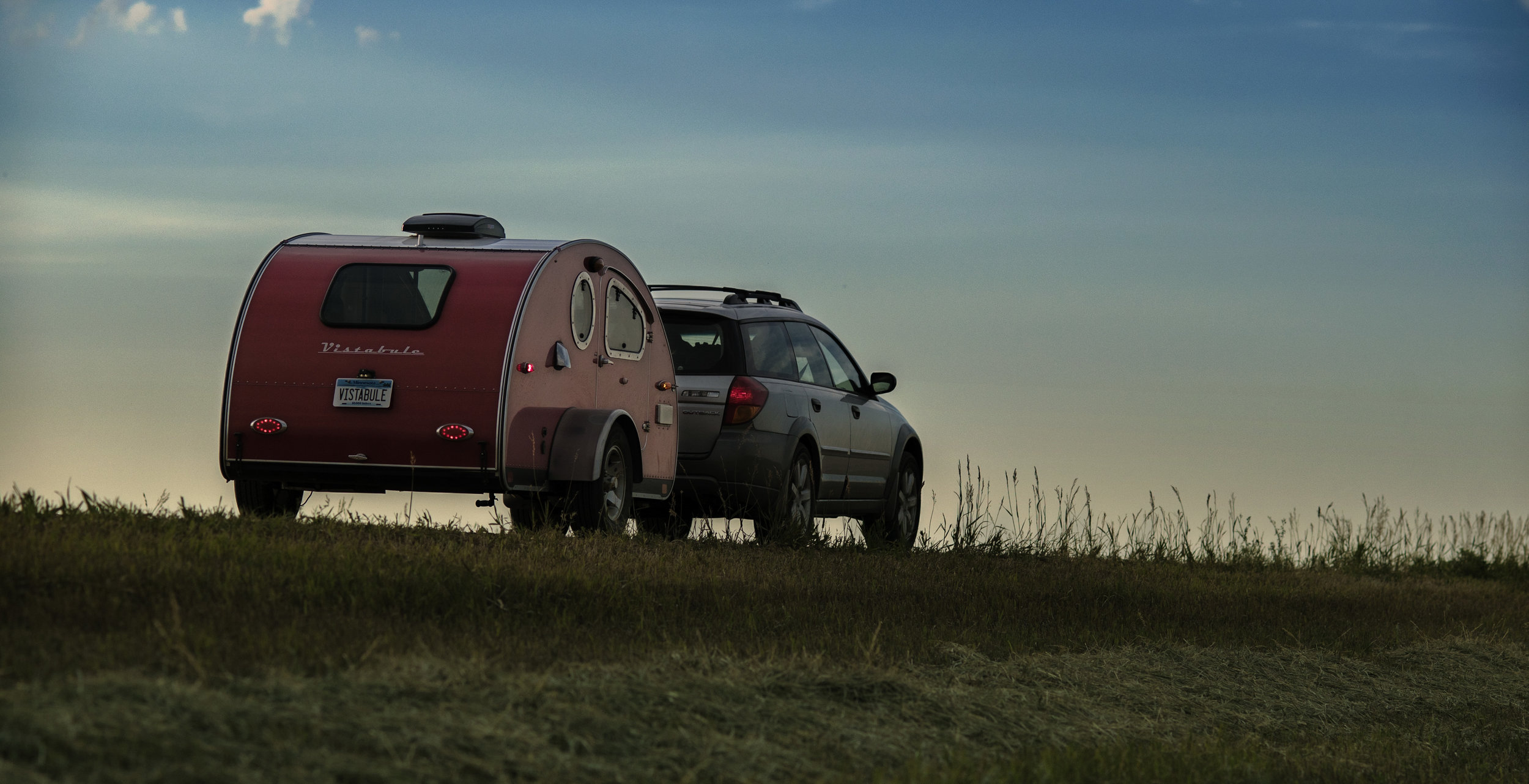 "For my part, I travel not to go anywhere, but to go. I travel for travel's sake. The great affair is to move."